Category:
Back Brace
Benefits of Back Brace
There is many benefits in using lower back braces for supports as the following common cases:
Back pain relief of any cause
Improve your posture and confidence
Fix Abnormal and incorrect curve of spine Like Scoliosis
Recovery from back surgery or injury
Extra protection to avoid possible injury while workout or training exercise
back and posture brace for support
How Does a Lower Back Brace Work?
Each back braces provide a kind of different way for supporting your body, depends mainly on features it provides and what is the purpose for wearing it!
Mainly it provide enough back support to reduce pressure on your spine, to relief and avoid the back pain, or provide the correct alignment for incorrect curvature lumbar.
It minimize the range of back motion to insure the healing from specific back injury. And insure the bones and muscles are moving or resting in the correct way that should be, such as twisting, bending or setting.
The texture structure of back braces provide a great help and comfort to insure the safety and caring of the person.
With breathable mesh feature to release excess heat skin could generate and return to the body the effectiveness and efficiency required to complete the activity.
Back Braces for Fitness
Mainly I advise to insure the following features that preferred to be available:
A Breathable material, that will keep your skin dry and release heat during the activity, which will keep your body active and refreshed.
Secure Velcro, to insure braces is not rolling during activity.
Not using rigid brace, you want to keep some flexibility for your different exercises.
Washable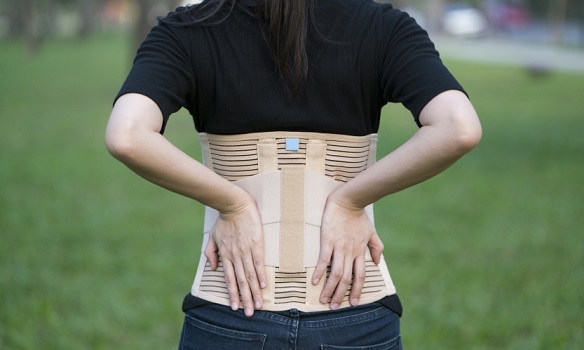 Searching for the best back brace for lower back pain can be […]